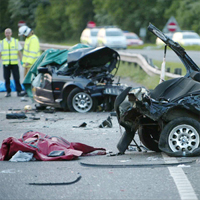 Original Scope: AASHTO is engaged in developing a national strategy on highway safety, titled "Toward Zero Deaths." This national strategy is building on the experiences gained in safety planning and implementation efforts to date. In developing this strategy, AASHTO is reaching out to stakeholders with whom highway infrastructure professionals do not typically interact. Also, the national strategy includes an emphasis on safety culture as it relates both to road users in general and to highway agencies that need to balance safety with other factors in their decision-making processes. All states have developed Strategic Highway Safety Plans (SHSP), and many states have updated their plans at least once. Each SHSP has a highway fatality reduction goal, and several states have set their goals at zero. The scan team examines practices in states, counties, metropolitan areas and municipalities that have highway safety goals of zero fatalities.
Implementation and Impact
Findings of the scan and implementation opportunities are detailed in the article Scanning Tour Uncovers TZD Advances, Promotes Accelerated Implementation, published on the Domestic Scan website and reproduced and shared though:
FHWA Safety Compass newsletter
Center for Transportation Studies Toward Zero Deaths newsletter
National Association of Regional Councils (NARC) Transportation Thursday newsletter
Association of Metropolitan Planning Organizations (AMPO) member newsletter
Roadway Safety Foundation (NSF) Twitter feed
Scan team members disseminated scan findings and discussed deployment at a number of state and national events and committee meetings:
TRB Annual Meeting

2015 Poster Session 728, "Recent Research, Best Practices, and Implementation of Zero Death Goals and Plans"
2015 Lectern Session 475, "Transforming the Future of Safety with a Vision Towards Zero Deaths"
Toward Zero Deaths Goal Subcommittee (ANB10(9))

AASHTO Standing Committee on Highway Traffic Safety meeting
International Association of Chiefs of Police, Highway Safety Committee meeting
Tribal Safety Champions Workshop
Transportation Engineering and Safety Conference at Pennsylvania State University
Illinois Statewide Engineering Safety Conference
New Jersey DOT Research Showcase
Scan Members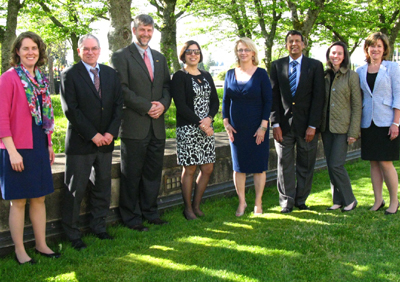 Pictured left to right
Kelly Hardy, AASHTO
Michael Wright, Arora and Associates, PC, Scan Coordinator
Jeremey Vortherms, Iowa DOT
Rita Morocoima-Black, Champaign County (Illinois) Regional Planning Commission
Priscilla Tobias, Illinois DOT, Scan Chair
Girish (Gary) Modi, Pennsylvania DOT
Whitney Faron, Cambridge Systematics, Co-Subject Matter Expert
Marie Walsh, Louisiana Local Technical Assistance Program
Not pictured
Jennifer Warren, FHWA
Susan Herbel, Cambridge Systematics, Co-Subject Matter Expert
Sites Visited
Idaho
Maine
Maryland
Michigan
Minnesota (via webinar)
South Carolina
Washington State
Please login to access additional content for scan members only.
Please login to access additional content for scan members only.