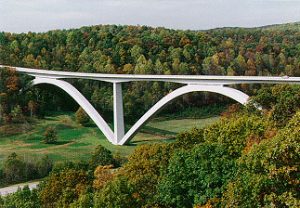 Original Scope: Damage related to bridge deck expansion joints in the United States costs agencies tens of millions of dollars each year. Damaged joints result in acceleration in deck deterioration as well as deterioration to the portion of the bridge beneath the opening that is exposed to debris and contaminants that leak through. Of specific concern below the joint in a bridge are the bridge's bearings. A bearing assembly that is frozen or damaged due to deterioration caused by inadequate joints may overstress the bridge components below resulting in the need to implement an extremely costly repair to insure bridge safety and serviceability.
As little national work has been done in this area in almost 15 years, this scan facilitated the exchange of recent ideas and best practices for bridge bearings and expansion joint design, performance evaluation, maintenance and repair/reconstruction. Discussions included design, construction, maintenance and operations staff of state and other transportation agencies that have experienced good performance of their bridge joints and/or bearings. Details for various bridge types (i.e. materials, span arrangements, geometry) and sizes were examined.
Implementation and Impact
Following the scan workshop in March 2018, the scan team worked at the state, regional and national levels to advance scan findings. Highlights of these activities include:
Scan team presented findings at the TRB Committees on Bridge Preservation (AHD37), Concrete Bridges (AFF30); TRB Workshop 1080 entitled, Resilience, Safety, and Security of Bridges and Tunnels; AASHTO's Committee on Bridges and Structures (and COBS Technical Committees, T-2 Bearings and Expansion Devices and T-20 Tunnels), the International Bridge Conference, and the Wester Bridge Engineers seminar.
The scan informed revisions to the Louisiana DOTD's Bridge Design and Evaluation Manual. These revisions were focused Part II, Vol. I, Chapter 14 – Joints and Bearings. Bridge Design Technical Memorandum BDTM No. 82 describes the revisions.
On June 18, 2020, the scan team conducted a national-level, TRB-sponsored webinar entitled, Bearing with Bridges – Bearings and Expansion Joints on Highway Bridges, which was attended by 596 participants.
Scan team members will continue to work within their own states and nationally to advance the findings of the scan as opportunities present themselves.
Scan Members
Bijan Khaleghi, Washington State DOT, AASHTO Chair
Zhengzheng "Jenny" Fu, Louisiana DOTD
Ed Kestory, Florida DOT
Ahmed N. Mongi, West Virginia DOT
Rebecca Nix, Utah DOT
Hormoz Seradj, Oregon DOT
Rich Zeldenrust, Washington State DOT
Jill Walsh, Technical Consultant, St. Martin's University
Linh Warren, FHWA
John Stanton, Subject Matter Expert, University of Washington
Workshop Participants
Caltrans
Louisiana DOT&D
Minnesota DOT
Michigan DOT
New York State DOT
Oregon DOT
Pennsylvania DOT
Texas DOT
Virginia DOT
Washington State DOT
DS Brown
Mageba
RJ Watson
Scougal Rubber
Watson Bowman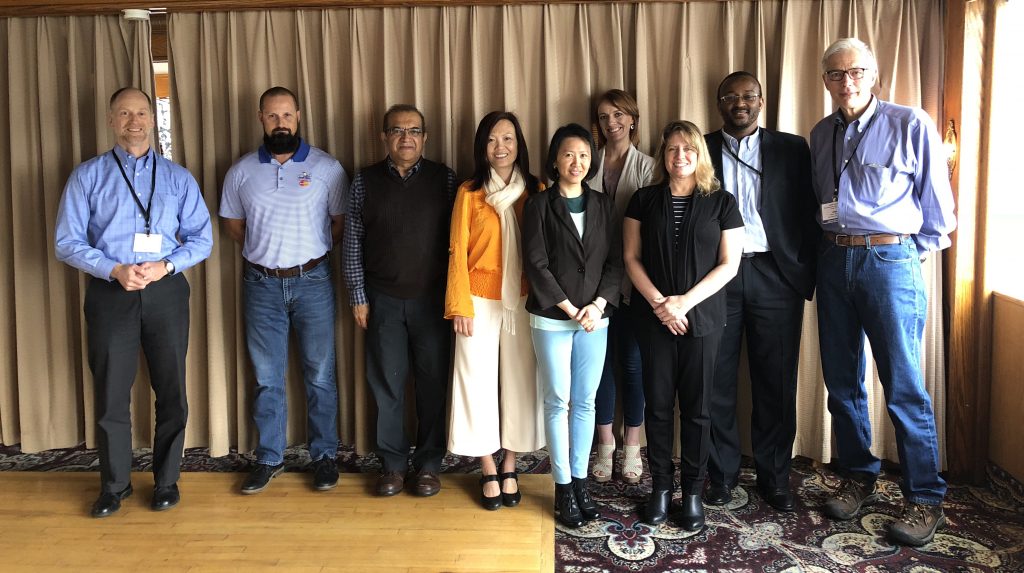 Please login to access additional content for scan members only.