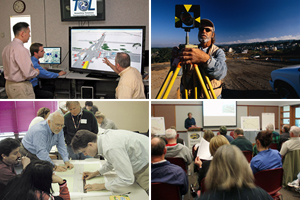 Original Scope: Nationally, there is an increasing need for DOT organizations to be more efficient with limited resources and a reduced workforce. One strategy that is being tried within some agencies is to cross train their workforce. A cross-trained workforce can be more efficient and agile in adapting to an agency's changing missions, priorities and budgets so common today. The purpose of this scan is to identify successful strategies among state DOTs, including conditions under which each strategy is most applicable and best suited. Implementation of scan results could benefit agencies by providing examples of how DOT workforces in other agencies have been made more cost efficient, more technically proficient, and more able to adapt to changing conditions.
Implementation and Impact
Following the scan workshop in 2014, the scan team worked at the state and national levels to advance the scan findings. Highlights of follow-up activities and outcomes include:
Oregon DOT produced a cross-training video that includes key findings and lessons learned from the scan.
Scan team members made state and regional presentations, sharing findings and lessons learned at: the AASHTO HR Subcommittee, SCOFA, and SCOM; MAASTO, the TRB Annual Meeting, the Oregon HR Advisory Board, the International Public Managers Association, the National Transportation Training Directors conference, the 18th Annual National Tribal Transportation Conference, and within their own departments of transportation.
The scan team shared information on the scan by email with the AASHTO Subcommittee on Personnel and Human Resources and Committee on Performance Management.
Scan members continue to work closely within their own states and nationally to monitor needs and identify opportunities to communicate and implement advances in developing a cross-trained workforce.
***
In cooperation with Scan 13-01 team members, Oregon DOT produced a video on cross-training at transportation agencies based on results of the scan:
Scan chair Amanda Holland, who also serves as chair of the AASHTO Subcommittee on Personnel and Human Resources, provided her perspective on the scan outcomes:
Scan Members
Amanda Holland, AASHTO Chair, Alaska DOT&PF
Olivia Alexander, FHWA
Anne "Vicki" Arpin, Connecticut DOT
Greg Duncan, Tennessee DOT
Todd Emery, Arizona DOT
Jane Lee, Oregon DOT
Laurie Montgomery, FHWA
Robert Samour, Arizona DOT
Lee Wilkinson, Iowa DOT
Rick Smith, SME, University of Texas at Arlington
Additional Workshop Participants
This scan was held as a workshop in March 2015. In addition to the scan team, workshop participants included:
California
Missouri
National Institutes of Health
Ohio
Utah
Vermont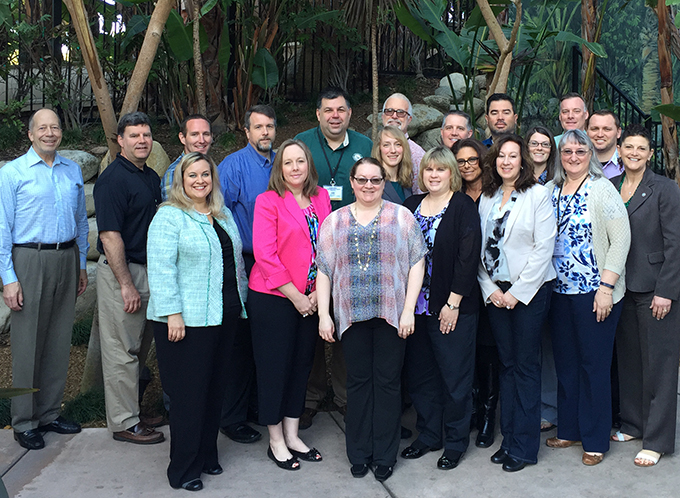 Please login to access additional content for scan members only.
Please login to access additional content for scan members only.