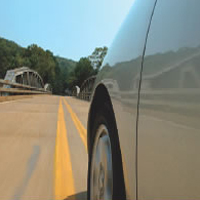 Original Scope: Following the publication of NCHRP Report 500, Volume 6: "A Guide for Addressing Run-Off-Road Collisions" in 2003, many DOTs have identified Lane Departure as an action area in their state's Strategic Highway Safety Plan. In April 2008, AASHTO published the document "Driving Down Lane-Departure Crashes – A National Priority" which highlighted a number of lane departure remedies. These remedies emphasize the need to more actively address the causes of lane-departure crashes and to develop/implement countermeasures to reduce them. Many crashes are caused by excessive speeds along high-speed rural highways (other than freeways), where drivers often fail to recognize risks inherent in these types of facilities.
Scan Members
Mark Nelson, North Dakota DOT, Scan Chair
Richard B. (Dick) Albin, FHWA
Daniel Helms, Mississippi DOT
Cassandra Isackson, Minnesota DOT
John P. Miller, Missouri DOT
Ina Zisman, Colorado DOT
Dean A. Focke, Ohio DOT Retiree, Subject Matter Expert
The prospectus includes a membership roster with contact information.
Sites Visited
Colorado DOT
Georgia DOT
Iowa DOT
Mendocino County, California, Department of Transportatiom
Michigan DOT
Minnesota DOT
Pennsylvania DOT
South Carolina DOT
Washington State DOT
Wright County, Minnesota, Highway Department
Please login to access additional content for scan members only.
Please login to access additional content for scan members only.