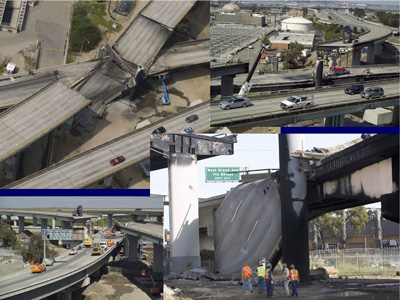 Original Scope: A typical highway project, allowing for planning, design and construction, can take from 10 to 15 years from inception to completion of construction. This extended duration has very real consequences for the American public and, consequently, transportation agencies are seeking ways to accelerate project delivery.
This scan focused on construction operations and management practices to accelerate the delivery of construction projects. The scan team visited five states from the East to West Coasts, gathering perspectives and knowledge from transportation agency representatives, contractors, suppliers and engineering consultants experienced in accelerated project management and execution.
The team found that, for every project examined, the primary factor leading to success was a spirited effort of partnership and collaboration between the DOT and the contractor, together with a supportive design and/or design process.
Tracing Scan Impacts
Scan Members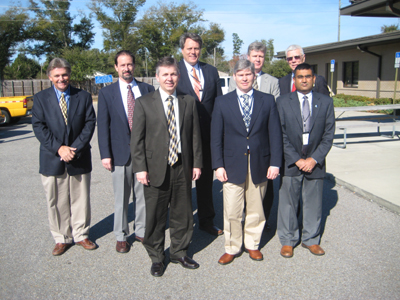 (Back row, L to R)
Richard H. Sheffield, Mississippi DOT
George Raymond, Oklahoma DOT
Thomas Bohuslav, Texas DOT, Scan Co-Chair
Steven D. DeWitt, North Carolina Turnpike Authority
Cliff J. Schexnayder, Arizona State University, Subject Matter Expert
(Front row, L to R)
Brian Blanchard, Florida DOT, Scan Co-Chair
Christopher J. Schneider, FHWA, Scan Co-Chair
Narendra Khambhati, Arora and Associates, P.C., Coordinator
(Not pictured)
Stuart Anderson, Texas A&M University, Subject Matter Expert
Sites Visited
Jacksonville and Pensacola, Florida
Birmingham and Montgomery, Alabama
Houston, Texas
Salt Lake City, Utah
Sacramento and Oakland, California
Please login to access additional content for scan members only.
Please login to access additional content for scan members only.