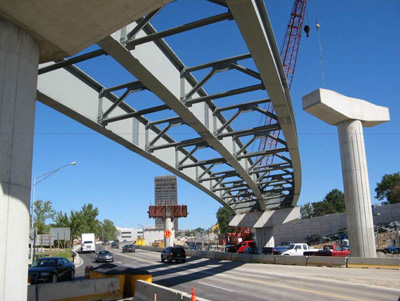 Original Scope: Transportation agencies are experiencing unprecedented pressure to deliver projects for their constituents. Many factors contribute to this high demand environment. They include increasing congestion, reduced work periods for construction, workforce issues, intense public interest and involvement, severe revenue pressures and others. In the end, these agencies are seeking ways to deliver their projects in the most efficient and expeditious manner possible. The search for solutions to this situation has gone on for many years. It is a topic of intense interest for those involved in both this Domestic Scan Program as well as its international counterpart, which reported on a 1997 scan on the topic in Emerging Models for Delivering Transportation Programs and Services. The interest in the topic of best practices in project delivery has not waned in the ensuing years. It is noteworthy that no less than ten proposed topics were aggregated to create the topic for this particular Domestic Scan effort.
Tracing Scan Impacts
Scan Members
Jim McMinimee, Utah DOT, Scan Co-Chair
Shari Schaftlein, FHWA, Scan Co-Chair
Gary Mroczka, Indiana DOT
Mark Lester, South Carolina DOT
David Nichols, Missouri DOT
Joyce N. Taylor, Maine DOT
Alan Teikari, FHWA
Connie Yew, FHWA
Sidonia S. Detmer, Virginia DOT
Thomas R. Warne, Tom Warne and Associates LLC, Subject Matter Expert
Sites Visited
State transportation agencies in:
Arizona
Florida
Missouri
Utah
Virginia
Washington
City transportation agency in Phoenix
Please login to access additional content for scan members only.
Please login to access additional content for scan members only.